Accidental Death of an Anarchist - The Actors' Gang
A Ralph Steadman and Dario Fo exhibition will accompany the run of Accidental Death of an Anarchist. The exhibit will be open to the public on Thursdays, Fridays, Saturdays, starting 7 pm, and Sundays, February 17th, 24th, and March 3rd, starting 1 pm, January 24th through March 9th.
A madman invades a police station interrogation room where an anarchist accused of bombing a bank has recently "accidentally" fallen out of a window. Donning various disguises and voices, the madman manipulates policemen into a truth-inducing hysteria. This world-renowned farce is produced in honor of one of our true inspirations and mentors, the late Nobel Prize-winning Italian playwright, Dario Fo.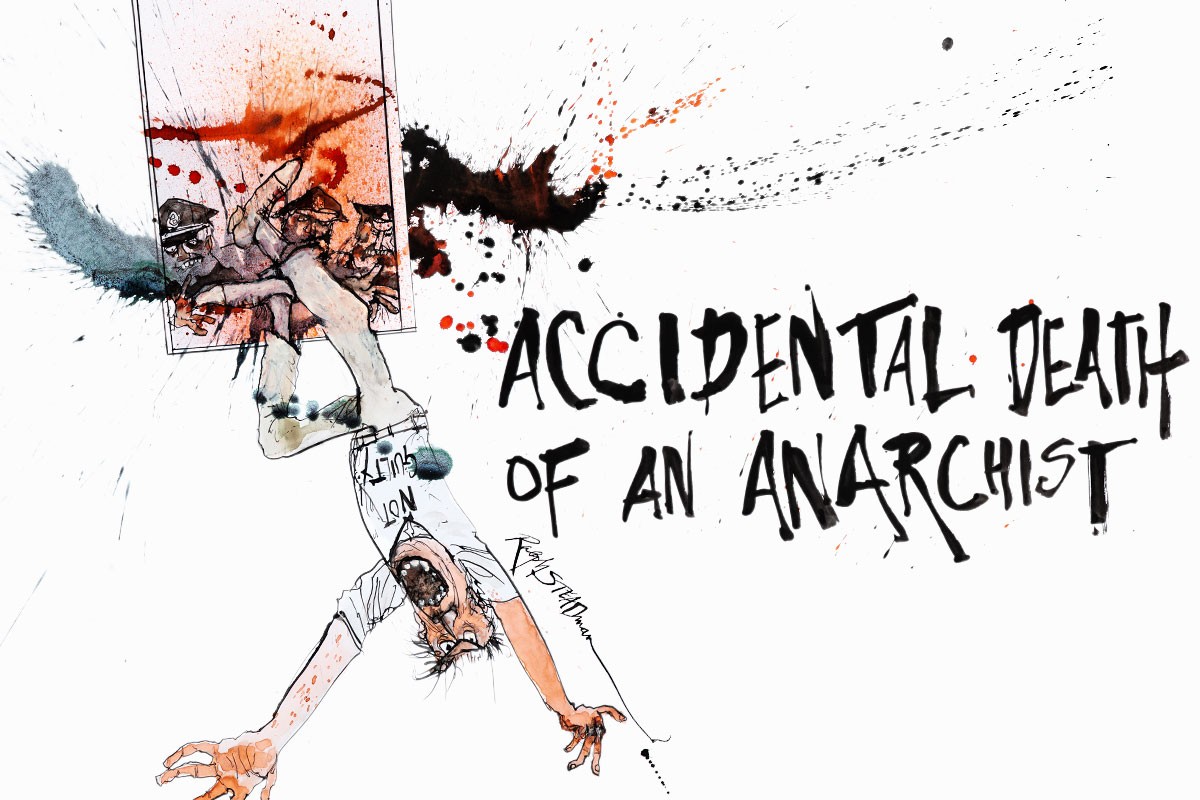 Accidental Death of an Anarchist is based on real-life events involving the Italian rail worker and anarchist, Giuseppe Pinelli, who died under mysterious circumstances while in police custody in 1969. Pinelli, accused of the notorious Piazza Fontana bombing, was cleared of the charges after his death. The events that led to Pinelli's death have never been revealed.
Our Cast:
Bob Turton – The Maniac
Ethan Corn – Inspector Bertozzo
Adam Jefferis – Inspector Pissani
Guebri VanOver – Police Chief
Julia Finch – The Journalist
James Bane – Constable 1
Tom Szymanski – Constable 2
Lynde Houck – Understudy
Run time
2:20h
+ 15 min. intermission